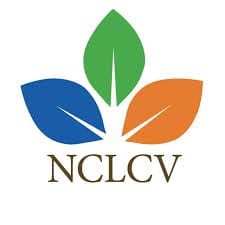 NC League of Conservation Voters: Universities Working to Advance North Carolina's Clean Tech Industry
Earlier this year industry leaders, economic developers, policy experts, state legislators and university researchers gathered for a first-ever regional Clean Tech Summit for a day-long discussion about North Carolina's clean technology (clean tech) industry.
The UNC Institute for the Environment and the UNC Kenan-Flagler Center for Sustainable Enterprise organized the 2014 Clean Tech Summit to strengthen the partnership between clean tech industry leaders and UNC-Chapel Hill. The Research Triangle Cleantech Cluster and Strata Solar assisted in the development of the Summit ensuring that it was a true collaboration between industry and academia.
What is "clean tech"?
"Clean tech" is a term that encompasses a wide range of industries from clean energy to water efficiency to waste reduction. Clean tech broadly refers to the more efficient use of natural resources in products, services, and processes. These industries share a business approach of a competitive return on investment and the offering of services or products that address energy and environmental challenges.
The Triangle is home to over 200 clean tech businesses varying from small startups to Fortune 500 companies. In coming years these clean tech companies will continue to generate new jobs for the region and continue to enhance the Triangle's reputation as a national leader of targeted economic development.
The Clean Tech Summit highlighted the many interconnected aspects of growing the clean tech economy, such as financing, investment, research, workforce development, and policy.
Vital Role for Universities in Clean Tech
One theme noted throughout the Summit was the critical role Triangle universities play in advancing NC's clean tech economy by assisting in the creation of an innovation ecosystem. An innovation ecosystem is comprised of organizations—businesses, research entities, nonprofits and government—that are interlinked and create the conditions for entrepreneurship and industry sectors to emerge.
Whether it is the ongoing water efficiency research at UNC-Chapel Hill, the NC State University Solar Center's work on clean transportation, Duke University's Energy Initiative or the dozens of other university research projects underway, each project contributes to the creation of an entrepreneurial atmosphere where private sector innovation can incubate and grow. In some cases, university research is directly impacting decisions made in the private sector.
One specific clean tech sector that has benefited from university research is North Carolina's solar development industry. Forward-thinking developers supported by critical state policies have transformed the solar industry in the state to the point where North Carolina was ranked second in the nation in the amount of installed solar capacity in 2013. The solar boom in our state is being led by Triangle-based companies, such as Strata Solar and Southern Energy Management, and other developers in all regions of the state, including Birdseye Renewable Energy in Charlotte and FLS Energy in Asheville.
While the solar industry here is increasing clean energy produced within our state, it is also creating clean energy jobs. Solar and other clean energy industries in the state account for over 18,000 jobs according to the North Carolina Sustainable Energy Association's 2013 Job Census. A growing group of bipartisan legislators, some of whom spoke at the Clean Tech Summit, continue to champion the economic benefits that the clean energy and clean tech sector provide to North Carolina.
Looking Forward to 2015
In February 2015 the UNC Institute for the Environment and its partners will again host a Clean Tech Summit and showcase the collaboration between university research and the clean tech industry. Additionally, the 2015 Clean Tech Summit will explore other topics, including military initiatives related to clean energy; a changing policy landscape; and the investing community's perspective on clean energy projects.
For more information on the Clean Tech Summit, please visit www.ie.unc.edu/cleantech/